I know it seems early to be thinking about Teacher Gifts but trust me, these things always sneak up on you, June just disappears and before you know it, it is midnight and you're at a coffee shop buying a gift card.
The reality is that during the schoolyear, our kids spend more waking hours with their teachers than they do with us. Teachers not only educate our kids, they inspire, discipline and even wipe the odd runny nose. How do we thank them for their commitment to our children and our collective future? Here are a few creative ideas to get you out of the gift card/chocolate/mug buying rut.

Fun Classroom Rubber Stamps:
I love these rubber stamps from
Fishcakes
. They're are such a cute and unique gift AND they're useful. At only $4 each, they don't break the bank but you know you're giving the teacher something they will use.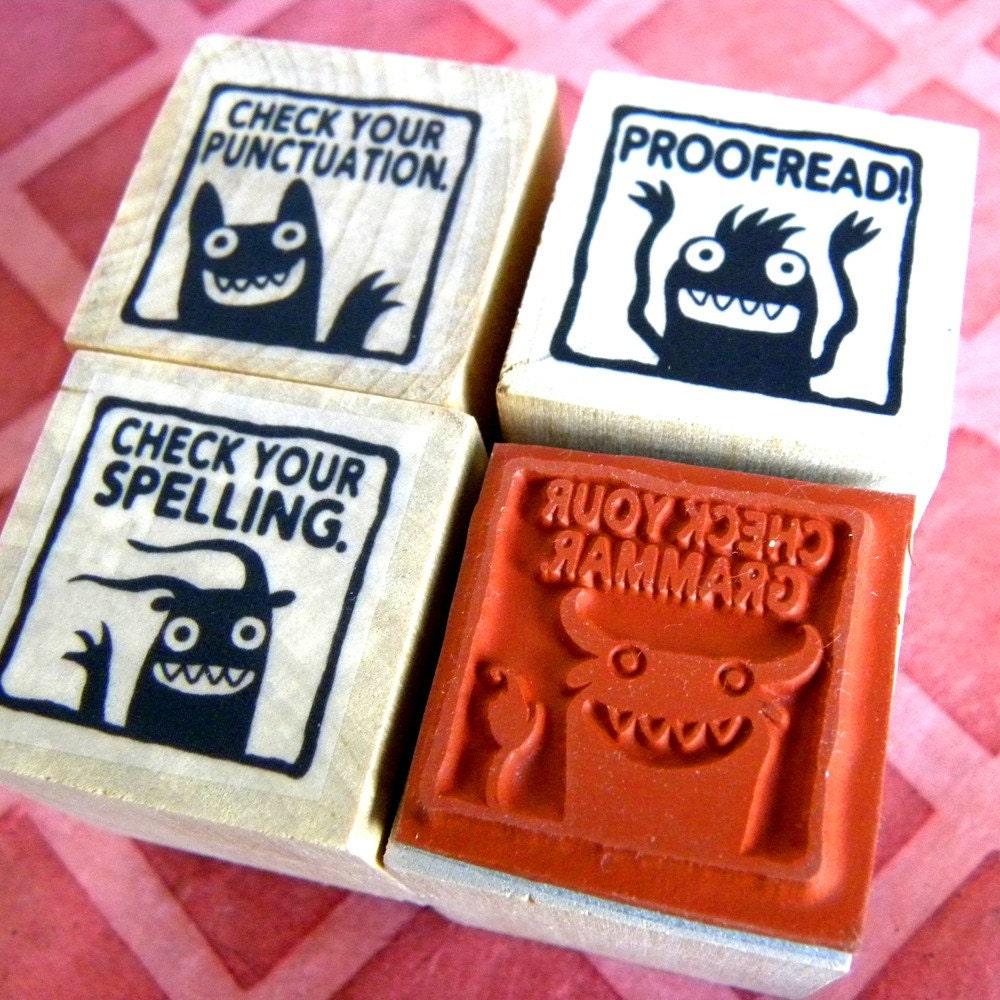 Image & Products:
Fishcakes
Personalized Tote Bag:
Another great gift that you know they will use is a bag. Last year my kids and I made these personalized bags for their teachers. With some sharpies to draw the lined paper, a picture drawn by each kid and some embroidery floss, I think we created something pretty unique and memorable. The full instructions can be found
here
.
This personalized bag from
Midwestern Girl
is also adorable and would be really easy to make. A little fabric paint, a canvas bag, a stencil and a steady hand are all you need.

Personalized Notecards/Thank You Cards:
Another useful gift, personalized notecards. Teachers can use them to send home communications to parents or as thank you cards when they receive gifts. With so many places making it easy and economical to buy amazingly beautiful notecards, you can't go wrong.
Notecard created at:
Vistaprint
Chalkboard Flower Pot:
I think this next idea from
Giggles Galore
will be the winner in my household this year. My kids are old enough to do the painting themselves. I love the simplicity of the message yet it is so impactful and rings true! I'll be picking up some chalkboard paint and flower pots this weekend.
The Gift Card - Done up right:
...And for those of you who still end up at the coffee shop late at night, grab an extra coffee sleeve and use this
free printable
from Skip To My Lou to spruce up your gift. Heck, when is coffee a bad idea???